On July 1st 2019, Denmark took over the Presidency of the Council of the Baltic Sea States from Latvia. The official handover took place at the High-Level Meeting of the Latvian Presidency in Jurmala, Latvia on 3 June 2019.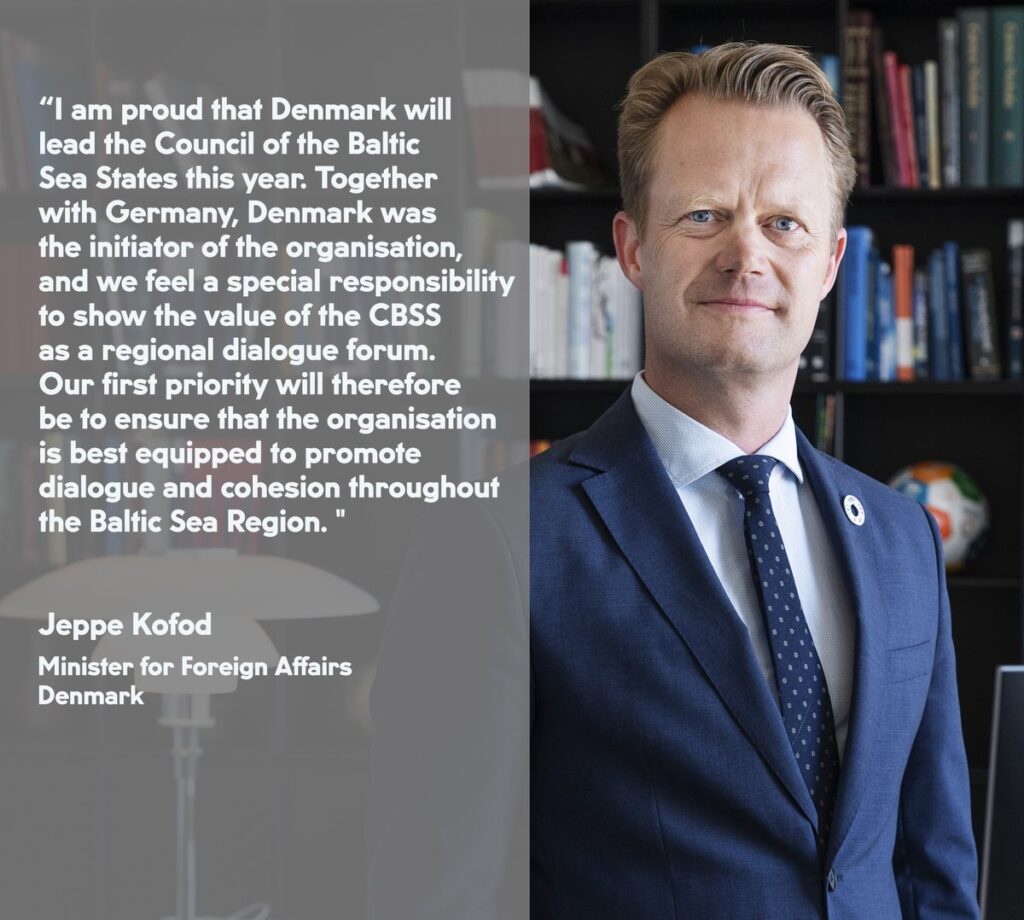 The Danish Foreign Minister, Mr. Jeppe Kofod, is the new chair of the Council and Ms. Ida Heimann Larsen is the chair of the Committee of Senior Officials.
Chair of the Committee of Senior Officials Ms. Ida Heimann Larsen applauds the fact that cooperation is no longer the exception but the rule across the Baltic Sea Region and that the CBSS is one of the fundamental pillars of this cooperation.
The overriding priority of the Danish presidency will be to ensure the implementation of the CBSS Reform Roadmap, making the CBSS a more flexible organization that can embrace innovative ways of working and respond more agilely to new ideas, changing agendas and developments in the region through three principles:
Not limiting discussions within the CBSS to matters which are dealt with directly by the organization, making the CBSS a broad platform for political dialogue on topical issues, trends and developments in the region.

Concentrating discussions on issues where the unique composition of the CBSS membership adds value by focusing on dialogue with Russia and some of the more active observer states.

Changing the way the CBSS works by adding a Scandinavian minimalist touch: holding fewer but more content packed meetings and looking for added value and concrete action at every meeting we host.
In addition, the presidency will take forward the work with looking at ways in which the CBSS can expand its practical work across the region.
Finally, the presidency intends to decide on a new way of working by which the CBSS should facilitate more coherence and synergies between the many regional actors.
The Chair of the Committee of Senior Officials remarked that the presidency wants:
to drive change and demonstrate how momentum and energy can be brought back to the CBSS by making it more flexible, modern and attuned to what is happening around it. In short, we want to help make the CBSS relevant again.
A full programme of the Danish Presidency can be found here.
The first meeting of the Committee of Senior Officials took place on the 27th of September in Copenhagen.