On the 11th November 2019, the Annual Briefing of the CBSS Observer States took place at the Residence of the Danish Ambassador to Sweden in Stockholm.
The Meeting was to inform the Embassies of the Observer States – Belarus, France, Hungary, Italy, the Netherlands, Romania, Slovakia, Spain, Ukraine, United Kingdom and the United States of America – about the progress the CBSS has achieved during the last years and possible opportunities to involve the Observer States in the work of the CBSS.
With almost all Observer State representatives present except for Romania and the United States of America, the general briefing was held by Ida Heimann Larsen, current Chair of the Committee of Senior Officials. She informed the representatives about the developments of the implementation of the Roadmap of CBSS reforms and important events during the Danish Presidency.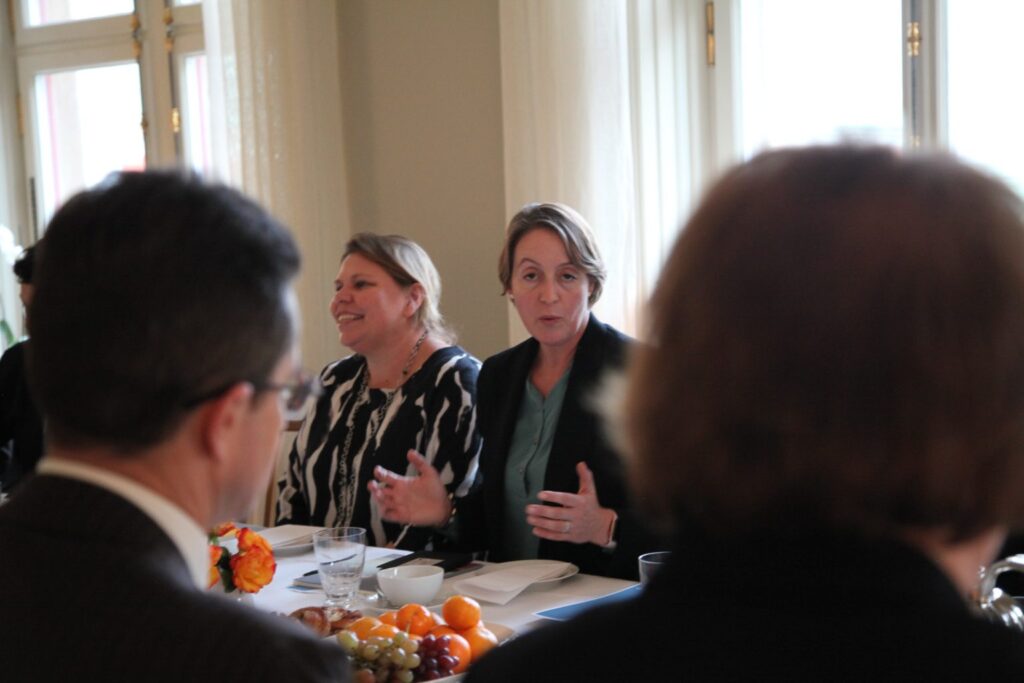 Subsequently, Maira Mora, CBSS Director General, briefed all attendees about the developments and future prospect of the work done in the International CBSS Secretariat in Stockholm. A special emphasis was given to the topic of youth involvement and youth cooperation. Moreover, closer cooperation with Observer States was highlighted throughout the briefing.
Finally, the Observer States themselves had the opportunity to inquire about the work of the CBSS. Many expressed the wish to have more opportunities to participate more actively in our work and to be continuously informed about it throughout the year. The fruitful discussion on closer cooperation was concluded by the remarks of the Deputy Director General Bernd Hemingway, who stressed the importance of a good relationship with the Observer States and reminded the Observer States representatives to contact him whenever there is further information on the CBSS activities needed.