Annual Report: Norwegian Presidency 2021-2022
Pub. Sep 30, 2022
Published September 30, 2022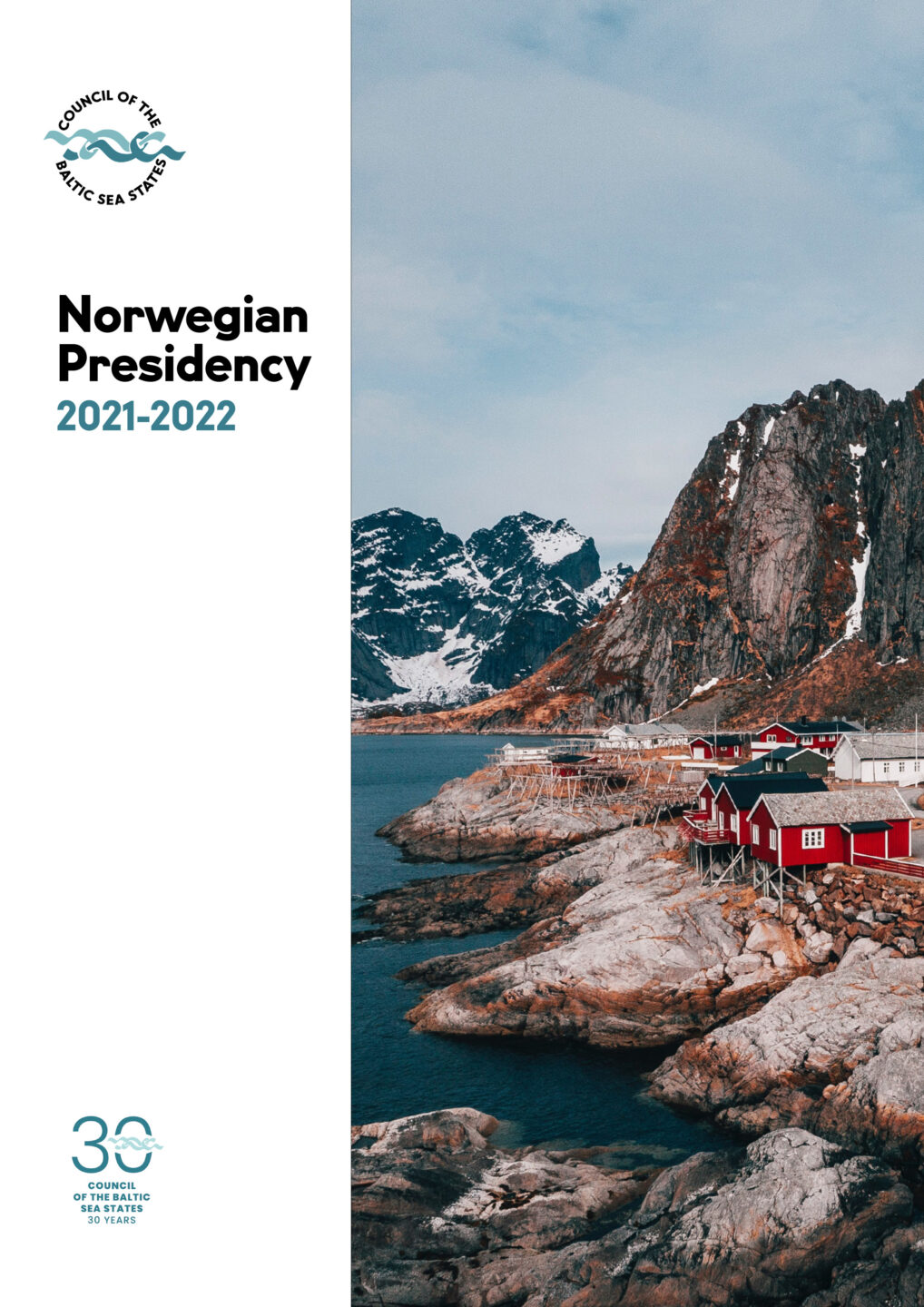 Norway took over the presidency at a time when the COVID-19 pandemic continued to pose a wide range of challenges to the security, resilience and openness of the societies of the Baltic Sea Region. And then unexpectedly, Russia – a CBSS member – launched its war of aggression against Ukraine. It quickly became clear that cooperation could not go on as if nothing had happened. On 17 May 2022, Russia withdrew as a CBSS member.
Despite the obstacles, CBSS went forward with planned key activities, now without Russia. Important initiatives were being implemented. The Baltic Sea Region Youth Forum (BSRYF) framework was agreed on. The BSR Links information portal was launched. Cooperation on climate action, the environment and sustainable development with the city- and subregional organizations, and other relevant organizations and networks were strengthened. Cooperation was continued as planned in priority areas of civil protection, action against trafficking in human beings, and for the protection of children and youth at risk. A diverse and broad project portfolio managed by the Secretariat added visibility and importance of the CBSS for people and institutions in the region.
Read more about the accomplishments of the Norwegian Presidency.