Between 25 and 26 November CBSS Secretariat welcomed Baltic Sea Youth Platform partnership meeting. The two-day event consisted of presentations, discussions, workshops and other activities, attended by partners and young people from all around Baltic Sea Region. Project Coordinator, Ms. Aline Mayr, welcomed the participants and initiated the conversations.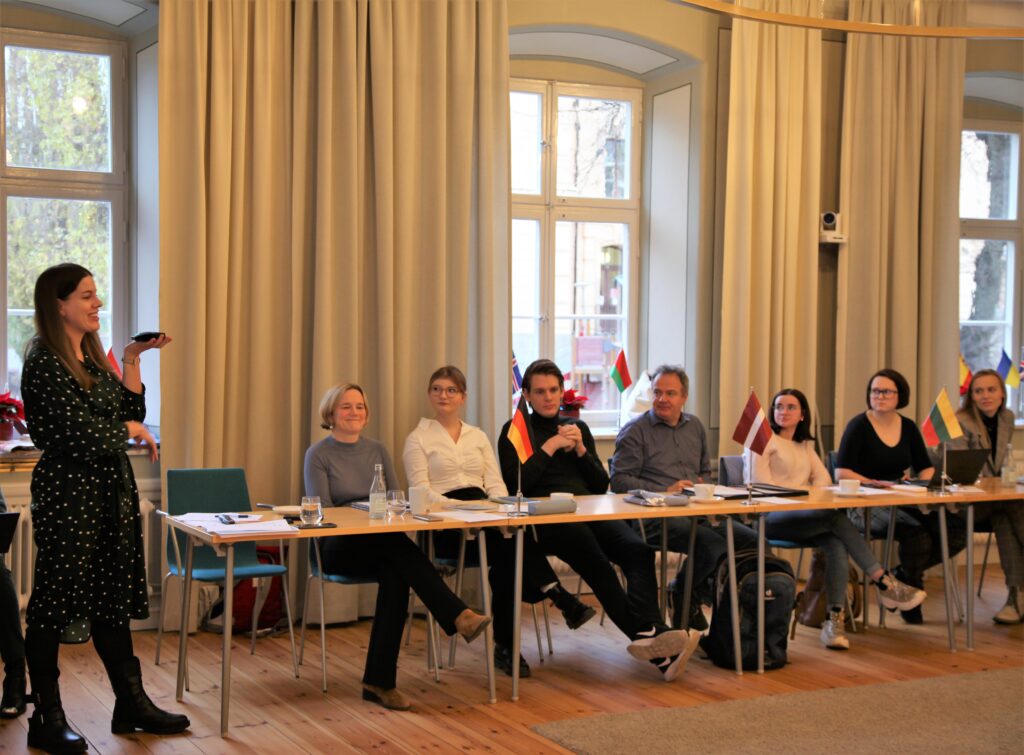 The DG, Mr. Grzegorz Poznanski, delivered the opening speech for the event. He stressed the importance of youth participation and youth involvement in decision-making, and stated that youth is one of the key priorities of the CBSS.
The current status of the BSYP Erasmus+ project was presented, together with the interim report. Future structure, objectives, and strategy for the youth platform, including possible funding opportunities were discussed with the partners beyond 2022.
The second day kicked off with development of intellectual outputs within the Erasmus+ project and continued with a Q&A session with the National Agency reagrding the Erasmus+ project administration. Meanwhile, young people got the chance to develop new ideas in working groups for a project desingned educate children on the Baltic Sea Region.