Council
The Council of the Baltic Sea States is an intergovernmental organisation guided by its 10 Member States and the European Union.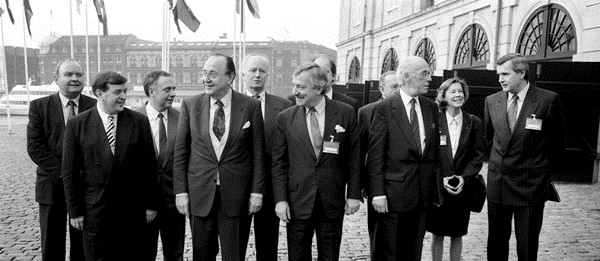 Council
The highest decision-making body of the CBSS, the Council, consists of the 10 Foreign Ministers of the CBSS Member States, plus a High-level Representative of the European Union. The Member States of the CBSS are: Denmark, Estonia, Finland, Germany, Iceland, Latvia, Lithuania, Norway, Poland and Sweden*. The European Union is also a member of the CBSS. The Foreign Minister chairing the Council, is the main speaker for the organisation. The Chairmanship, or Presidency, of the Council rotates between the Member States on an annual basis. The Council usually meets once per year.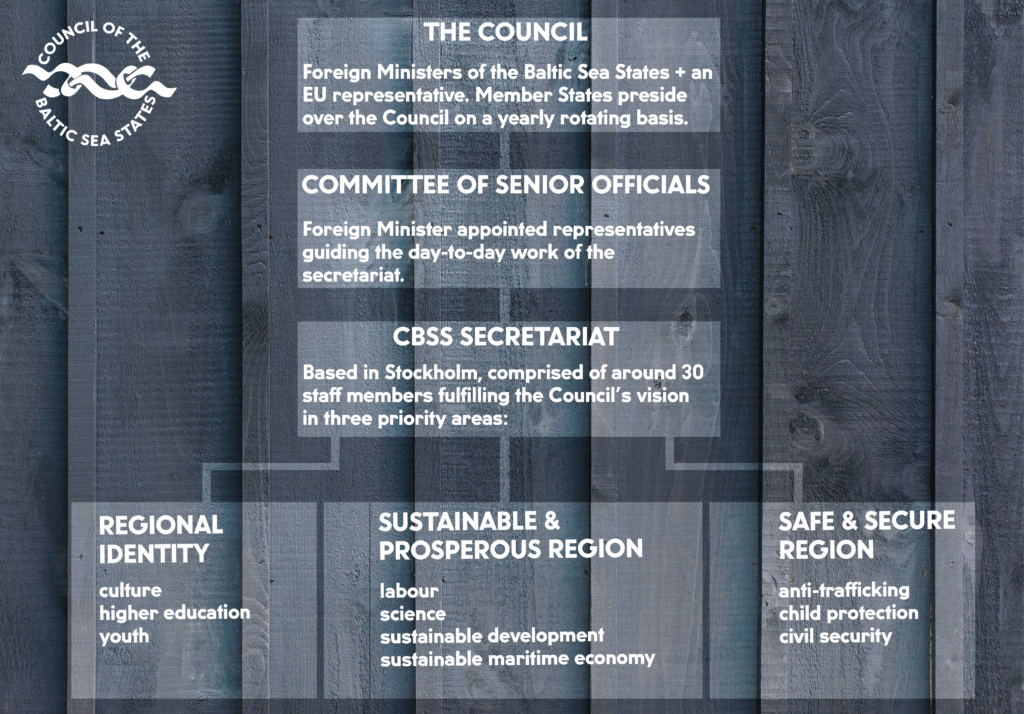 Committee of Senior Officials
The day-to-day decision-making of the CBSS is led by the Committee of Senior Officials (CSO). The CSO consists of representatives from the Foreign Ministries of the CBSS Member States. The Member State that holds the Presidency of the CBSS is also chairing the CSO, and is the one calling for CSO meetings to discuss the work of the organisation. Find the list of our Committee Members here.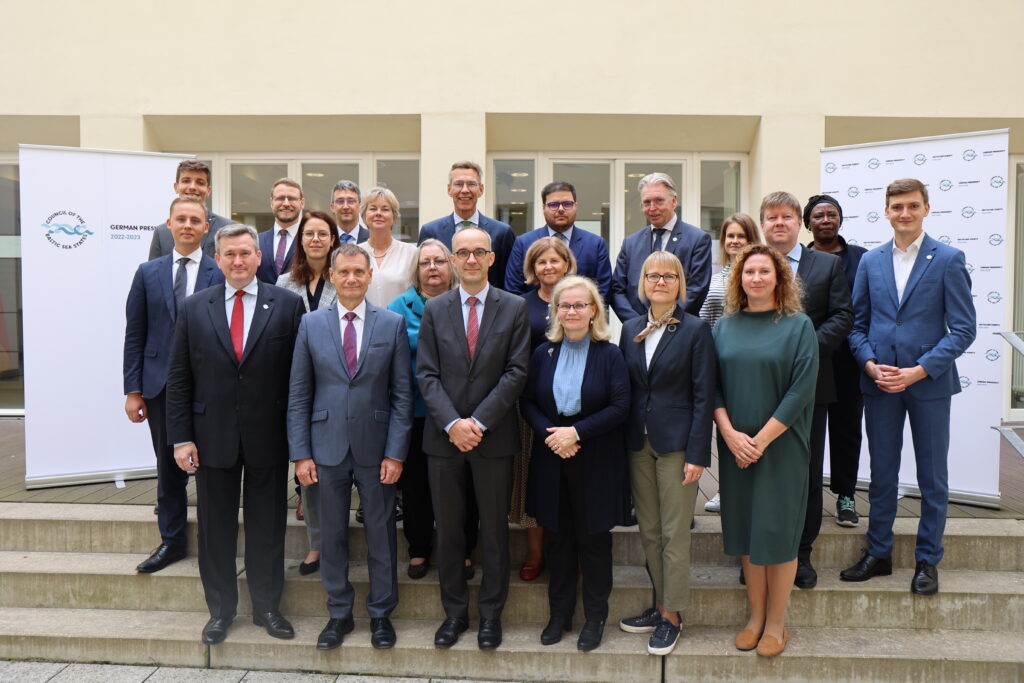 Secretariat
The decisions taken by the Council and the CSO are put into practice by the CBSS Secretariat in Stockholm, Sweden. The Secretariat of about 30 employees is led by the Director General, who coordinates with the annual Presidency and the CSO.
Observer States
The CBSS has designated eleven countries with Observer Status. These are Belarus*, France, Hungary, Italy, the Netherlands, Romania, Slovakia, Spain, Ukraine, the United Kingdom and the United States of America. Observer States are encouraged to actively participate in the work of CBSS structures and working bodies as appropriate, on an ad-hoc basis and according to their expressed interests. Each Presidency of the CBSS holds an annual Observer State consultation, during which the Observers receive an update on current CBSS activities, and are invited to join where appropriate.


* On 3 March 2022, the members of the CBSS decided to suspend Russia from further participation in the Council's activities in response to the unprovoked and illegal war being waged by Russia against Ukraine. On 17 May 2022, Russia withdrew from the CBSS. Declaration by 11 CBSS members on the suspension of Russia and Belarus.