Country profile – Estonia. Policies for longer working lives and good practices
This is the second in a series of country reports that present an overview of the national policies regarding prolonging working life in the countries involved in the BSLF Sustainable Working Life Project.
Pub. Aug 31, 2022
Published August 31, 2022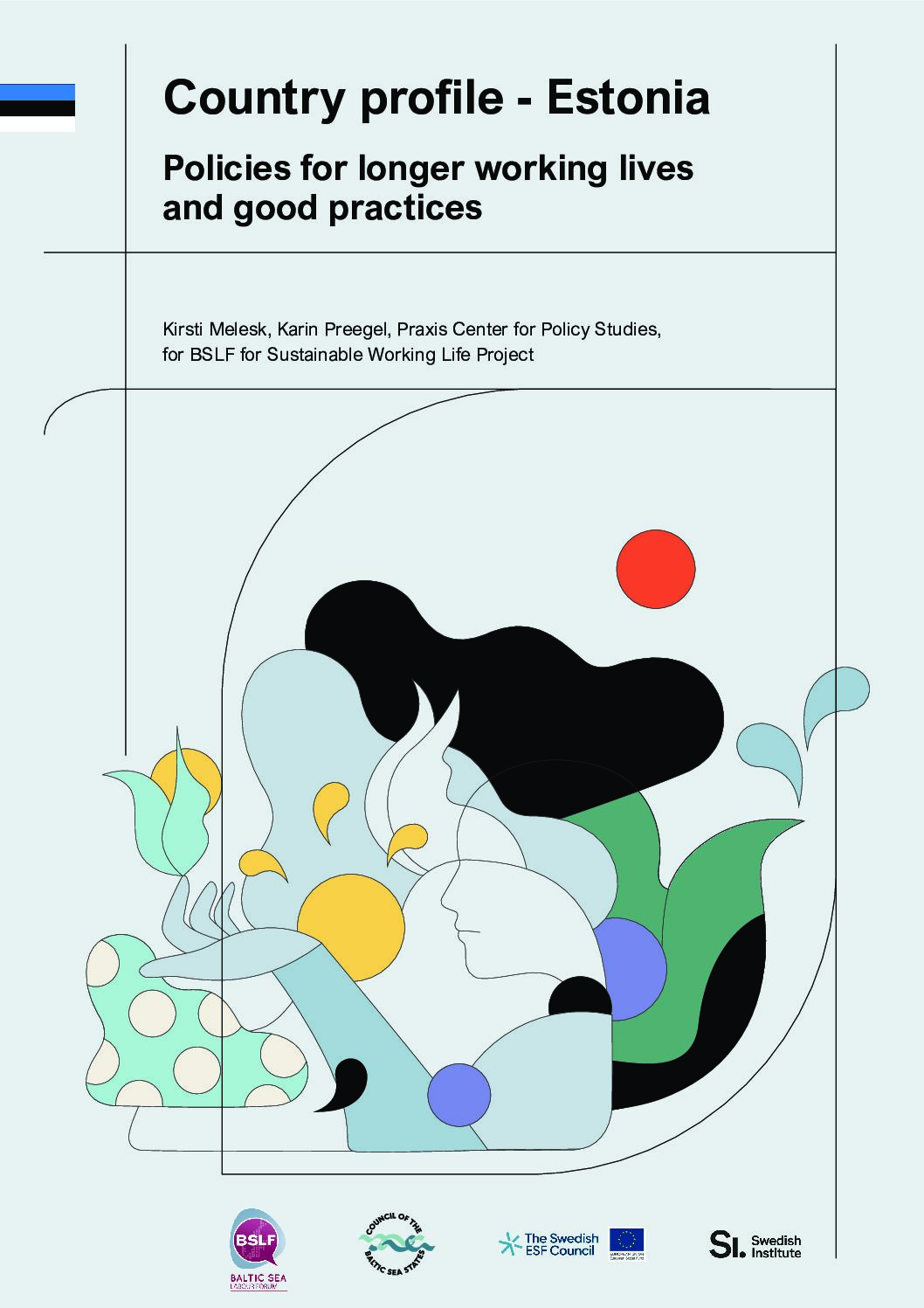 The current report aims to provide a country-based overview from Estonia of central national policies that strive at prolonging working life, encompassing areas of lifelong learning, working conditions, occupational health etc. The report also identifies and analyses two good practices from Estonia that are related to prolonging working life.