The Council of the Baltic Sea States (CBSS) and Global Utmaning hosted the second module of the "Baltic 2030 Capacity Building Programme – Localising SDGs" at Norrsken House in Stockholm 23-24 May, following up on the first module held in Riga.
The focus of the workshop was on how to integrate Circular Economy into the strategic planning of our cities and regions.
The Stockholm module was opened by Ambassador Maira Mora, Director General, Council of the Baltic Sea States Secretariat, Kurt Bratteby, Director, Department for International Relations at Swedish Institute and Tove Ahlström, CEO Global Utmaning.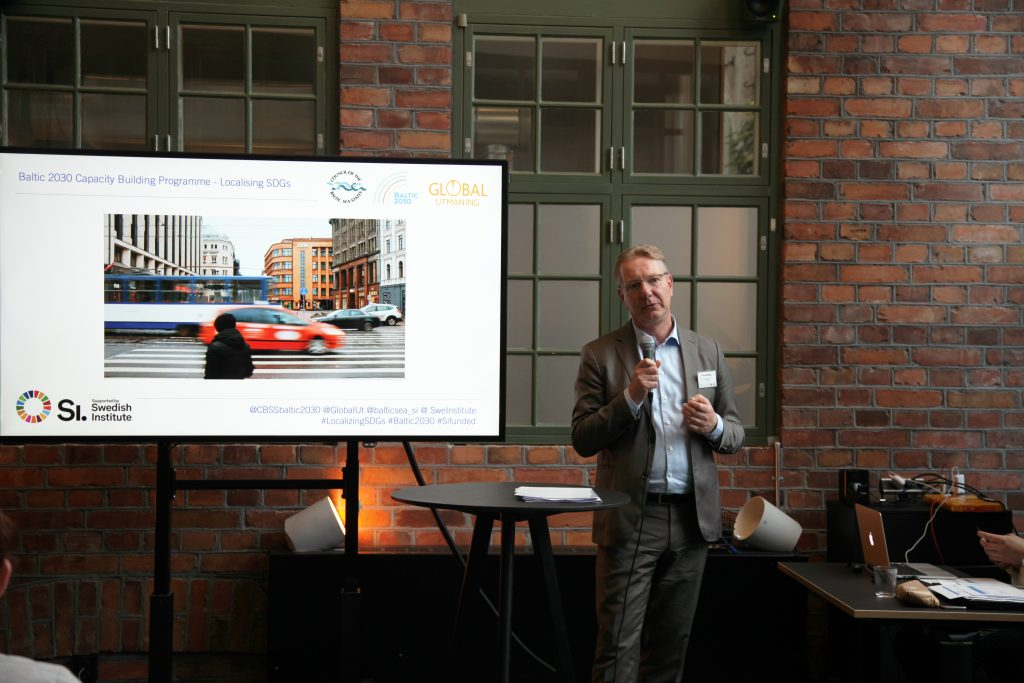 Among the speakers of the module were Therese Lindberg, coordinator of the governmental delegation on circular economy, who shared Sweden's priorities when it comes to circularity; Oriana Romano, Policy Analyst at the OECD, highlighted the importance of cities in the circular transformation; Ander Wijkman, chair of Circular Sweden, honorary chair of Club of Rome and senior adviser at Global Utmaning, dove deeper into the definition and the implications of circular economy; Kristian Skånberg, researcher at the Stockholm Environment Institute and senior advisor at Global Utmaning presented the Agenda 2030 Compass and Elisabeth Bergendorff, Business Development Assistant at Climate-Kic discussed the benefits of green innovations. There were also short presentations of examples of circular economy in different municipalities, such as Umeå, Pomorskie region (pp. 21-31), Trelleborg and Stockholm Royal Seaport.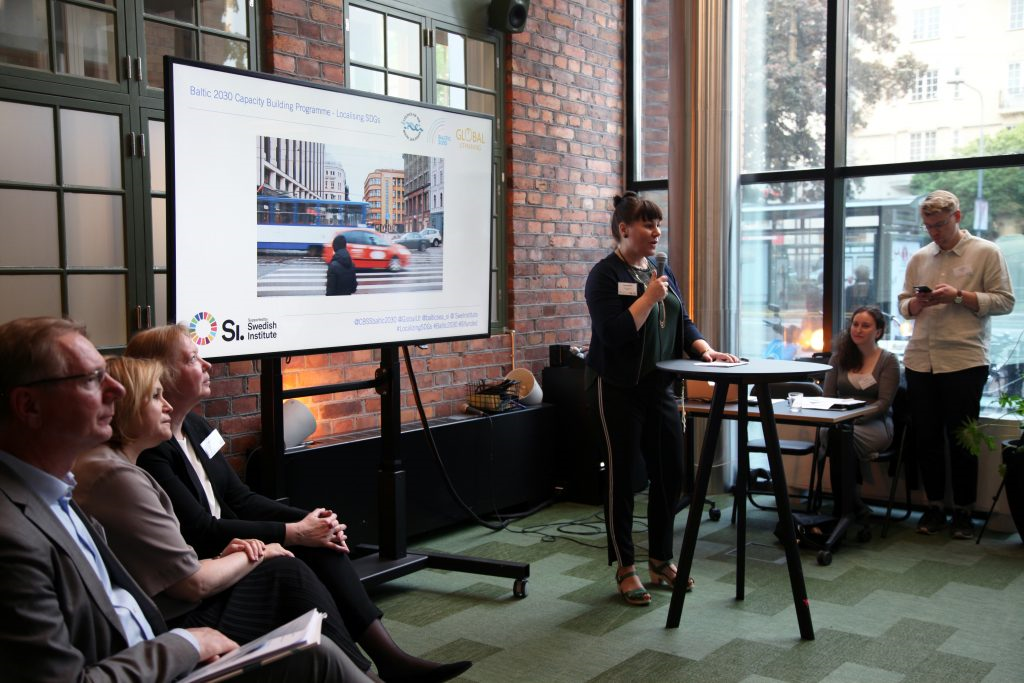 The programme also involved a study visit to Norra Djurgårsstaden, an innovative example of circular planning located in the heart of Stockholm.
The programme was organised by the Council of the Baltic Sea States – Baltic 2030 with the think-tank Global Utmaning, with the support of Conference of Peripheral Maritime Regions (CPMR) Baltic Sea Commission, Baltic Sea States Sub-regional Cooperation (BSSSC) and Union of the Baltic Cities (UBC) Sustainable Cities Commission. The programme is financially support by the Swedish Institute – Baltic Sea Region Programme.