The virtual meeting that was originally meant to be held on the presiding Danish Foreign Minister Jeppe Kofod's native island of Bornholm, had the full participation of all 11 of the Baltic Sea Region's Foreign Ministers and the Secretary General of the EU's European External Action Service.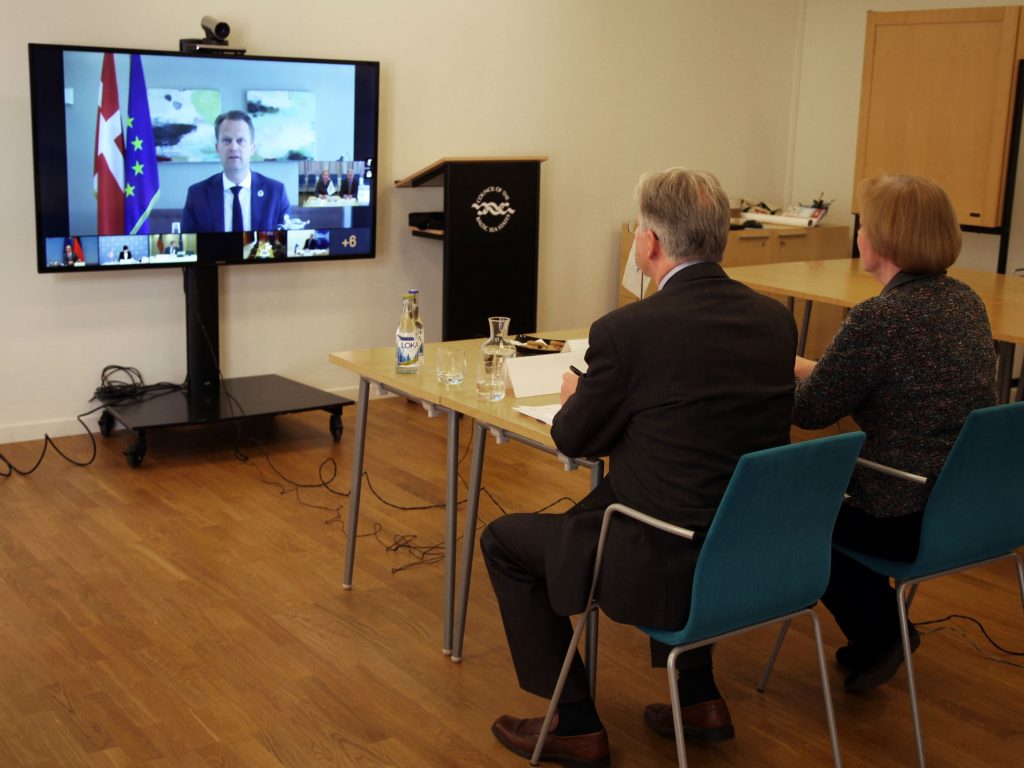 The representatives discussed the CBSS reforms and congratulated Denmark on their successful implementation under their presidency. The Ministers also enthusiastically embraced CBSS's work and new developments in the area of youth engagement, such as the development of the Baltic Sea Youth Platform.
The CBSS's relevance and value was reaffirmed, especially in the times of current crisis. The potential of the CBSS in the Baltic Sea Region's coming back to normal was also stressed as well as the opportunity to explore green industries, sustainable development and green tourism as a part of revitalising Baltic economies.
The commitment to fighting organised crime, including human trafficking and protecting children was reconfirmed as an area where cooperation can be especially useful.
The session concluded with the adoption of the Bornholm Declaration.
For live coverage from the day, see the thread below by clicking on the date:
See more images from the session here.