On 24 March, the TF-THB, in collaboration with the Södertörn University, gathered partners and teachers of journalism from universities in Estonia, Finland, Latvia, Lithuania, Norway, Russia, Sweden and Ukraine involved in the international project Towards thoughtful, informed, and compassionate journalism in covering human trafficking (THALIA). The project intends to explore the role of mass media and journalism in framing Human Trafficking and raising awareness about this crime.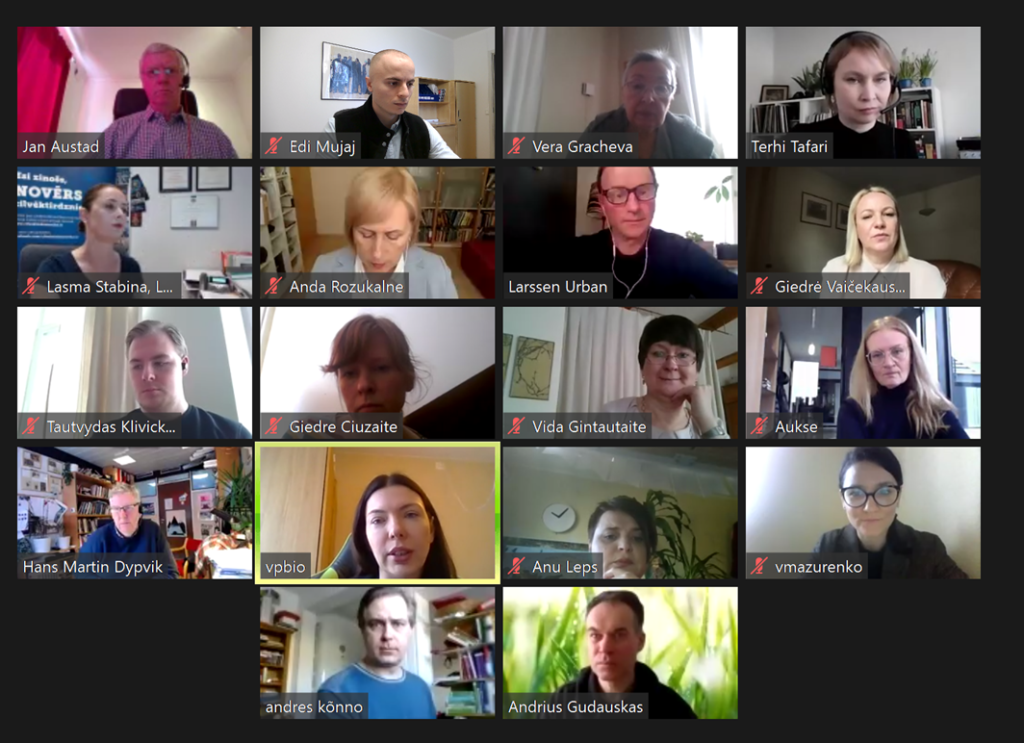 Teachers of journalism and anti-trafficking actors discussed the universities' role in the project activities, such as national panel discussions for students of journalism. National panels for students of journalism will be organised in all partner countries. The panels will include established journalists renowned for their stories and articles on the topic of human trafficking. They will share their thoughts with students on the journalistic process when covering human trafficking.
During the meeting, the universities stated the relevance of the project goals. They underlined a need to apply journalistic theories on the topic and raise awareness on this form of organised crime among future journalists. Therefore, the national panel discussions will function as a kick-start event where students will be introduced to the topic of human trafficking.
As a practical outcome of the panel discussions, students will prepare a journalistic piece, such as an article, film, or radio segment on human trafficking. They will get the opportunity to partake in an international competition which will award the best journalistic contribution. The competition winner will have a chance to present their work at the international conference in Stockholm, Sweden.
The first national panel discussions have been organised on 5 February in Sweden and on 18 March in Latvia. Following events will take place in:
Estonia on 6 April,
Norway on 13 April,
Finland on 14 April, 
Lithuania – 20 April,
Ukraine – May,
Russia – May.
The project is funded by the CBSS Project Support Facility, the Swedish Institute and the Nordic Council of Ministers office in Vilnius.