Ministers of Foreign Affairs and other high-level representatives from the Baltic Sea region met in Kristiansand, Norway on 24-25 May 2022 during the 19th Ministerial Session of the Council of the Baltic Sea States – its first ministerial session in nine years.
Organised by Norway, which currently holds the presidency of the CBSS, the meeting was attended by the CBSS member states: Denmark, Estonia, Finland, Germany, Iceland, Latvia, Lithuania, Norway, Poland and Sweden, and the European Union. 
"They [the Council] will need to think how to maintain and strengthen the common values and principles that govern us for 30 years: human rights, freedoms, democracy, international law. (…) how to make our region safer and secure, more sustainable, prosperous and innovative; how to build a stronger sense of regional identity," said Grzegorz Poznański, Director General of the CBSS Secretariat.
The CBSS members agreed on a joint declaration, referred to as the Kristiansand Declaration, which, among other things, expresses continued support for Ukraine and recognition of the country's efforts to defend its independence and freedom and the common values for which Europe stands.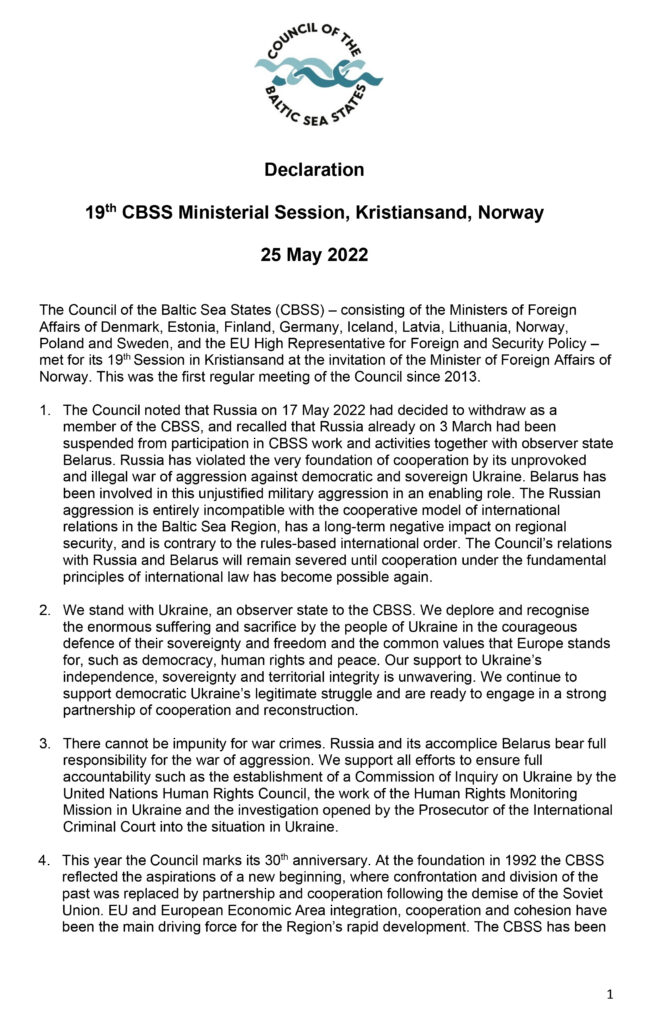 'The discussions here in Kristiansand have culminated in a joint declaration by the 11 members. The Council of the Baltic Sea States has served the region well as a forum for both political dialogue and practical cooperation. The circumstances have changed, but the cooperation's values and goals stand firm. The Council has reaffirmed that its relations with Russia and Belarus will remain severed until cooperation based on the fundamental principles of international law is once again possible,' said Ms Anniken Huitfeldt.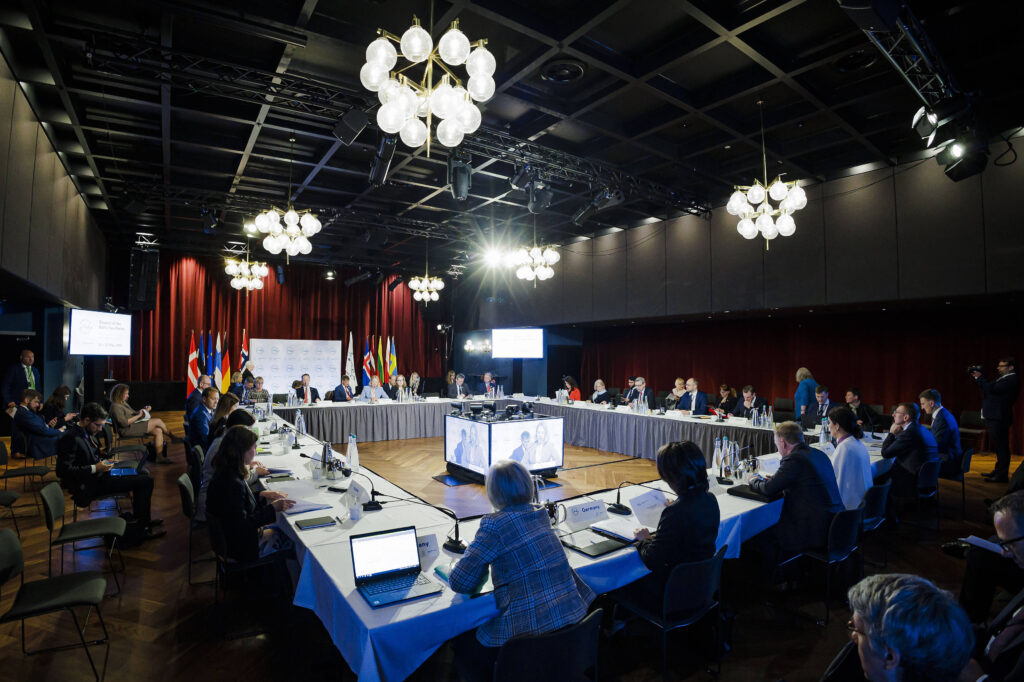 The session was organised by the Norwegian Presidency of the CBSS and chaired by the Norwegian Foreign Minister, Ms Anniken Huitfeldt.
See images from the event on the CBSS Flickr account.