Ministers of foreign affairs and other high-level representatives from the Baltic Sea region met in Kristiansand, Norway on 25 May 2022 during the 19th Ministerial Session of the Council of the Baltic Sea States (CBSS). It was the first ministerial session of the CBSS in nine years.
 Organised by Norway, which currently holds the presidency of the CBSS, the meeting was attended by the CBSS member states Denmark, Estonia, Finland, Germany, Iceland, Latvia, Lithuania, Norway, Poland and Sweden, and the European Union. Russia, which was suspended from the CBSS earlier in March and informed on 17 May 2022 about its withdrawal from the Council, did not attend.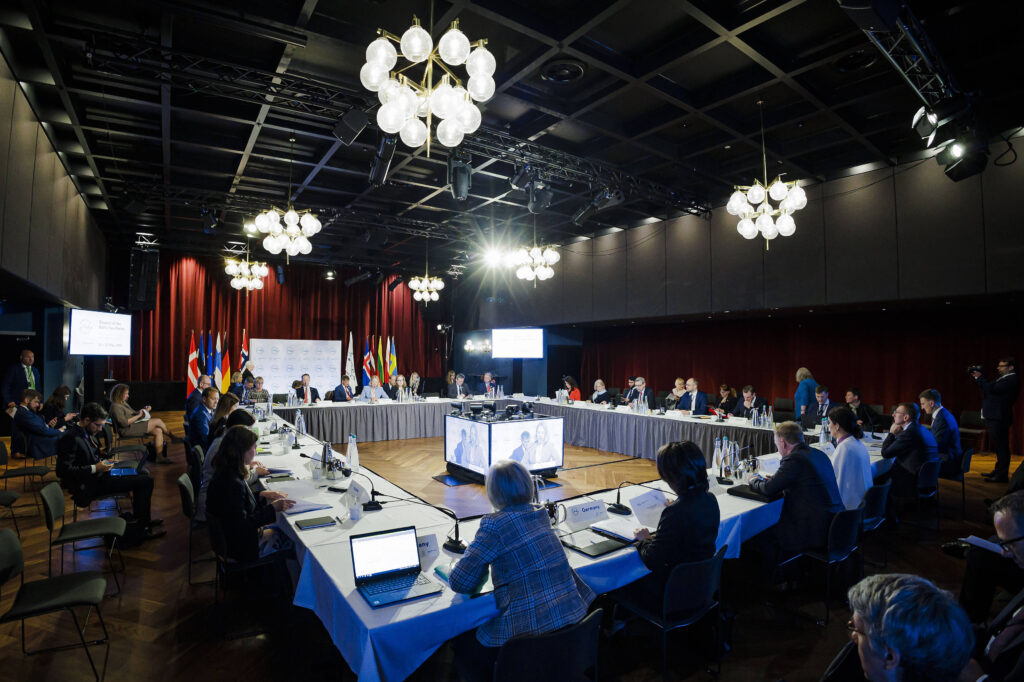 During the ministerial session, the validity of the Vilnius II Declaration, which was adopted on 1 June 2021, was reaffirmed. The Vilnius II Declaration contains a vision for the Baltic Sea region to be attained by 2030, notably focussing on good governance, youth and the environment. It also addresses climate change, green and blue economy, and civil protection, including the protection of children and other vulnerable groups. Other focus areas are digitalisation, education and culture.
With its current long-term priorities of Regional Identity, Sustainable and Prosperous Region, and Safe and Secure Region, the CBSS currently focuses on building more resilient societies so that they are better equipped to face the challenges of today.
This year, the CBSS has marked its 30th anniversary. Since its beginning in 1992, the CBSS has been a bridge between EU and non-EU member states and a driving force of multi-lateral cooperation in the Baltic Sea region, translates the global long-term objectives such as the United Nations Sustainable Development Goals (SDGs) into political and concrete actions on the ground.
The declaration of the 19th CBSS Ministerial Session in Kristiansand, Norway – the Kristiansand Declaration – can be found here.
Additional information about the 19th Ministerial Session of the Council of the Baltic Sea States can also be found in the news release of 25 May 2022 by the Norwegian Ministry of Foreign Affairs.
See more images from the event on the CBSS Flickr account.