Country profile – Denmark. Policies for longer working lives and good practices
This is the first in a series of country reports that present an overview of the national policies regarding prolonging working life in the countries involved in the BSLF Sustainable Working Life Project.
Pub. Aug 31, 2022
Published August 31, 2022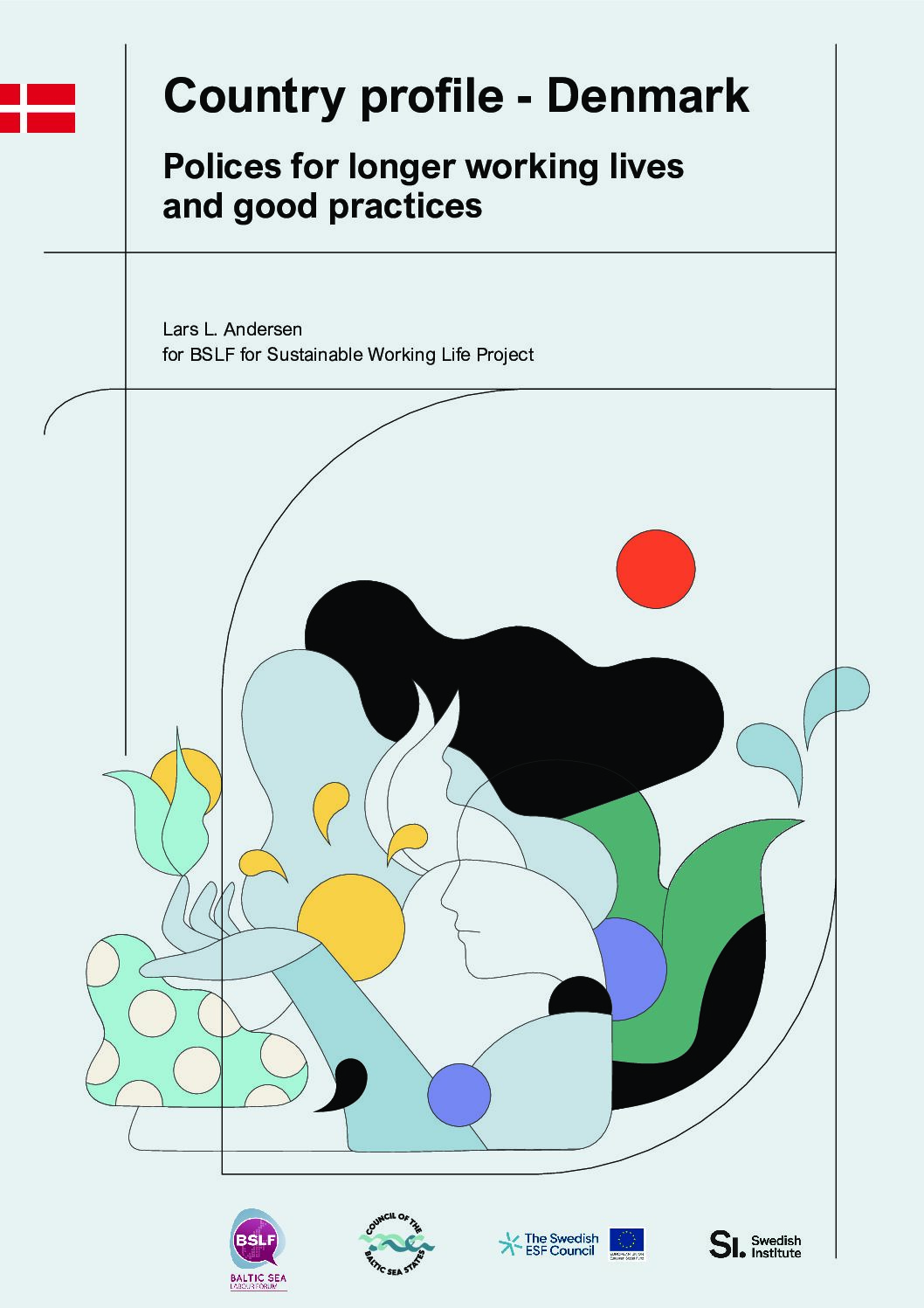 Based on the most recent data from Statistics Denmark, population projections until 2040 forecast a growing number of citizens aged 0-19 years and 60 years or older, while the number of those aged 20-59 years will decline. This marked shift in the age-dependency ratio has urged politicians, labour unions, employer organisations and local workplaces in Denmark to introduce policies to stimulate a prolonged working life and thereby preserve enough workers in the labour force.
Here, crucial national policies in Denmark related to the ageing workforce and possibilities for prolonging working life are described.  The report also presents the use and content of senior policies at workplaces in Denmark based on a national survey from 2020 and analyses strengths and shortcomings of the different policies.