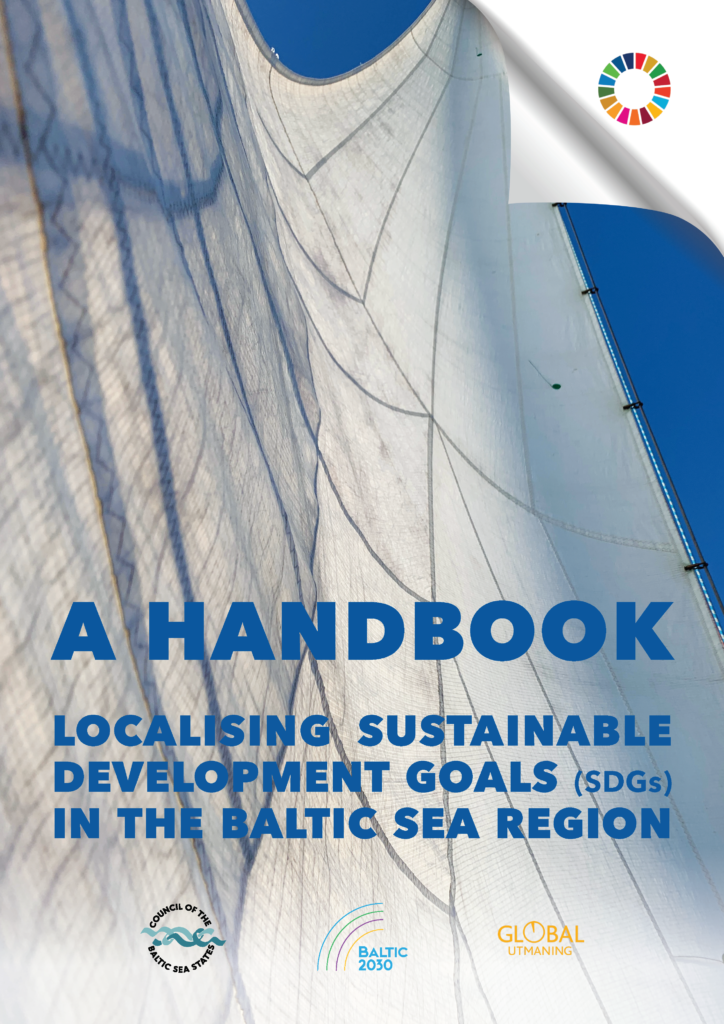 The handbook was produced based on two training sessions on Localising Sustainable Development Goals (SDGs), where international local, municipal and regional representatives shared their experiences of advancing sustainability and circular economy in their own environments, presented their creative solutions as well as obstacles to later together come up with action plans on how to prioritise SDGs in their respective counties.
The handbook provides an overview of the importance of the SDGs for municipalities and regions, existing instruments for SDG localisation, and the Organisation for Economic Co-operation and Development's (OECD) Framework for Policy Coherence for Sustainable Development.
Most importantly, it presents a roadmap of challenges, good examples, recommendations and ways forward for both, those at the beginning of their SDG journey as well as those advanced. Find ways to strengthen awareness and political will, cross-sectorial and multilevel cooperation, commitment and responsibility, involving stakeholders, monitoring and evaluating achievements.