Small and medium ports constitute the largest part of the Baltic Sea ports. They provide jobs, actively participate in the international freight market, serving both export and import cargoes. However, globalization leads to concentration of trade flows and investments mainly go to large ports. As a result, inequalities between small and large ports are increasing. Solutions are needed to stabilize and improve the performance of small and medium ports to make them viable among large ports.
Representatives from different ports in the Baltic Sea region came together at our conference in Jurmala on 3-4 April to share their experiences of port development using modern technology and adapting to the rapid pace of global development. Good practices on solving environmental issues and maritime safety were shared – topics relevant to any one of the Baltic ports. We hope our participants were inspired by new ideas about how to enrich the range of services that ports can offer, such as tourism, digitization and creation of new jobs. We're sharing here that inspiration and some of the presentations from a wide range of experts in maritime economy, sustainability and the development of ports.
The conference examined the topic from different angles in four sessions. These inluded:
Session 1: Strategic Planning for Sustainable Blue Growth in the Baltic Sea Region, in the context of the EUSBSR and in other cooperation fora.
Session 2: The role of small and medium ports in the development of regions and municipalities
Session 3: Small and medium ports of the Baltic Sea region: opportunities, solutions, best practices in small and medium ports.
Session 4: Small and medium ports of the Baltic Sea region: opportunities, solutions, best practices in small and medium ports
For a detailed programme and a list of participants of the different sessions click here.
Tālis Linkaits, Minister of Transport of Latvia, and Maira Mora, CBSS Director General, both highlighted the importance of small and medium-sized ports not only for the Baltic Sea Region economy, but also for society and environment. Furthermore, Ambassador Mora suggested to better use the potential of small ports. The European Union is commited to promote blue growth and support coastal communities, as Reka Rozsavolgyi, Policy Officer at the European Commission DG Maritime Affairs and Fisheries (MARE), reaffirmed. Europe is now becoming aware of the growing gap between large and small ports and is taking measures to limit it.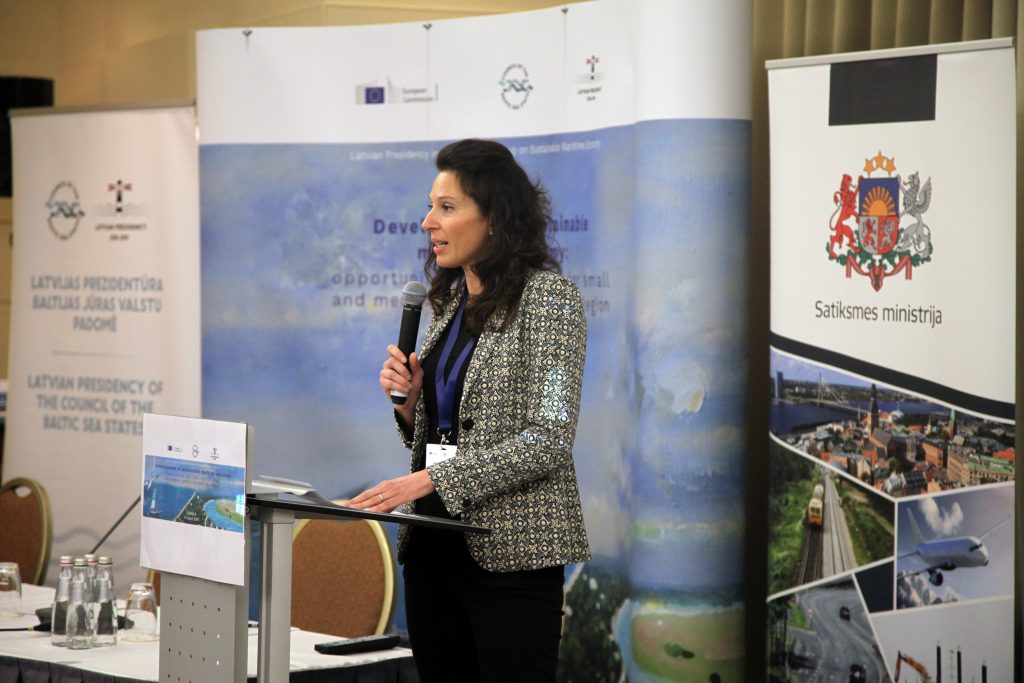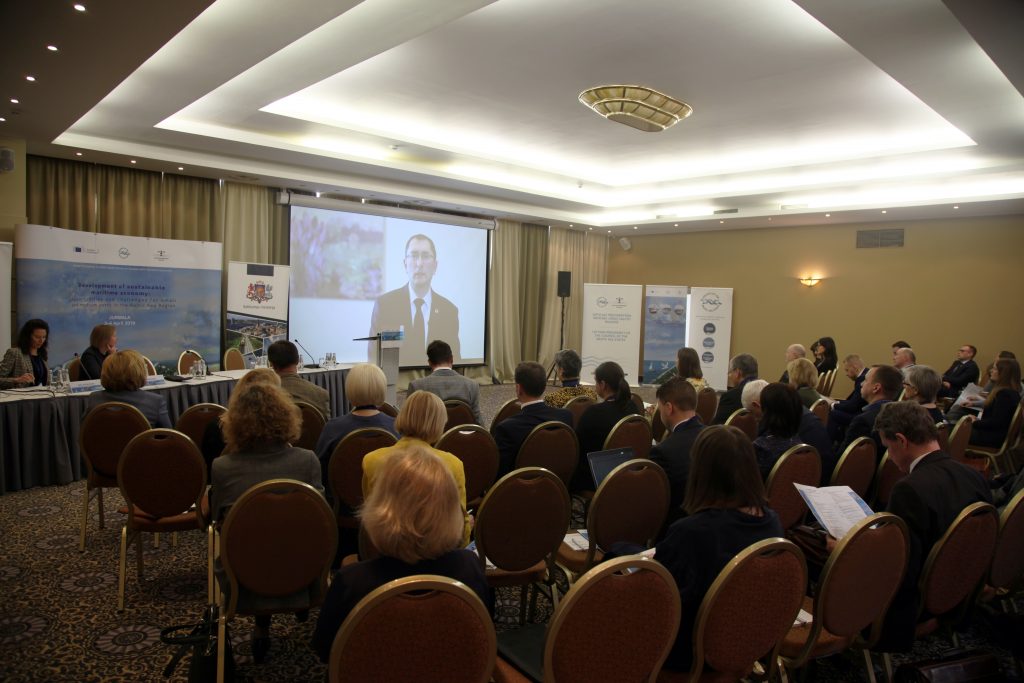 The conference was inspired by the EU Commission report: "Towards and Implementation Strategy for The Sustainable Blue Growth Agenda for The Baltic Sea Region"