Meaningful youth participation in the EUSBSR continues at the Baltic Sea Youth Camp 2022
Young region builders met during the Baltic Sea Youth Camp 2022 in Lappeenranta, Finland to voice their opinions on the challenges the Baltic Sea Region is facing today and to develop a set of concrete recommendations for decision makers on how to better integrate young people and topics that should be on top of the Baltic Sea Region agenda.
How can the Baltic Sea Region become a frontrunner when it comes to meaningful youth participation for improving policies and our everyday life? At the Baltic Sea Youth Camp (BSYC) held in Lappeenranta, Finland from 15 to 19 August 2022, young people from the entire region interacted and exchanged their views on this question during a week of seminars, workshops and fun activities.
"The camp enables young region builders to get educated on the major policy issues in the Baltic Sea Region and bring in their experience and knowledge," said Aline Mayr, the CBSS official overseeing youth matters, adding that "by producing concrete recommendations, they will also get heard by policy makers."
A concrete outcome of the BSYC 2022 was a set of policy recommendations that will be presented at the EUSBSR Annual Forum 2022 to be held later this September in Lappeenranta. Some youth representatives will also have an active role during the event and be part of the panel discussions.
Other activities during the camp ranged from discussions about the CBSS and EUSBSR to talks about more concrete issues such as municipal wastewater treatment, environmental matters and intergovernmental cooperation.
Initiated by and aimed at 18- to 29-year-olds interested in creating an impact in the region, the BSYC 2022 was organised for the third time after previous editions in 2019 and 2020. The camp is part of a wider effort by the CBSS to engage young people in the politics and the development of the Baltic Sea region.
Further on youth, the CBSS recently approved the creation of the Baltic Sea Region Youth Forum (BSRYF) which will officially launch in January 2023.
"The forum will be a space for elevating and aligning the incredibly knowledgeable voices of the youth so that they can be transferred into actions by decision makers," said Mayr.
Participation in the new forum will be open to pan-Baltic organisations and networks, national and regional youth councils, and youth organisations in the Baltic Sea region. Individuals or groups engaged in activities related to the purpose of the forum will also be able to join.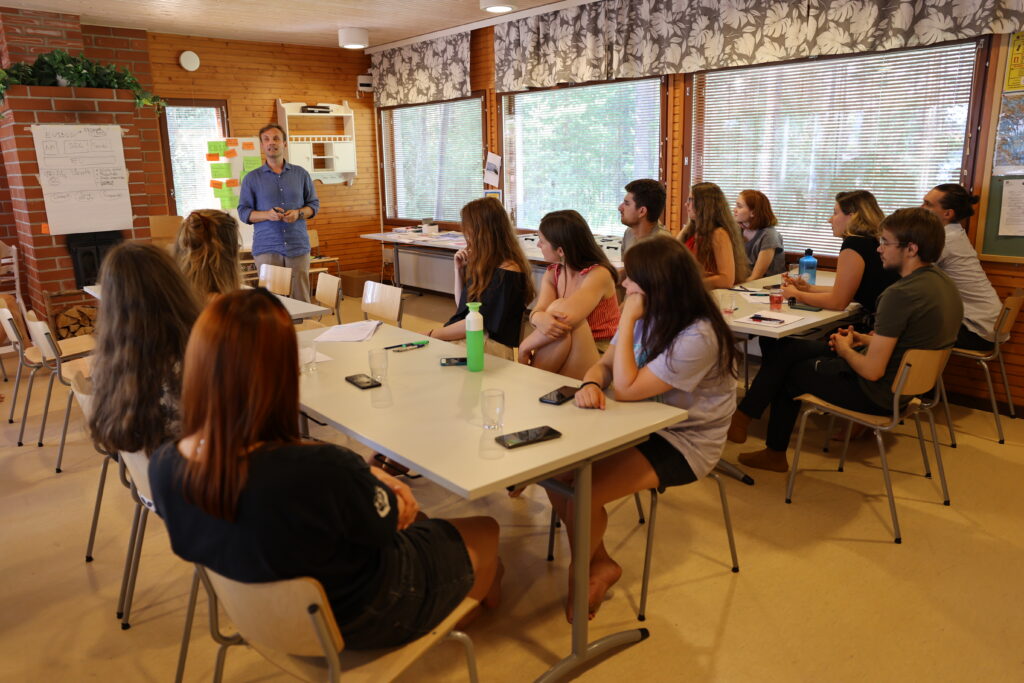 See more images from the Baltic Sea Youth Camp 2022 here.