BSPYF 2023: Talking to each other instead of about each other – an interview with Tom Matzen
Tom is 26 years old and lives in Schleswig-Holstein, Germany. He will be one of 48 young people from the Baltic Sea region taking part in the Baltic Sea Parliamentary Youth Forum end of the month which is being organized by the Baltic Sea Parliamentary Conference and the Council of the Baltic Sea States.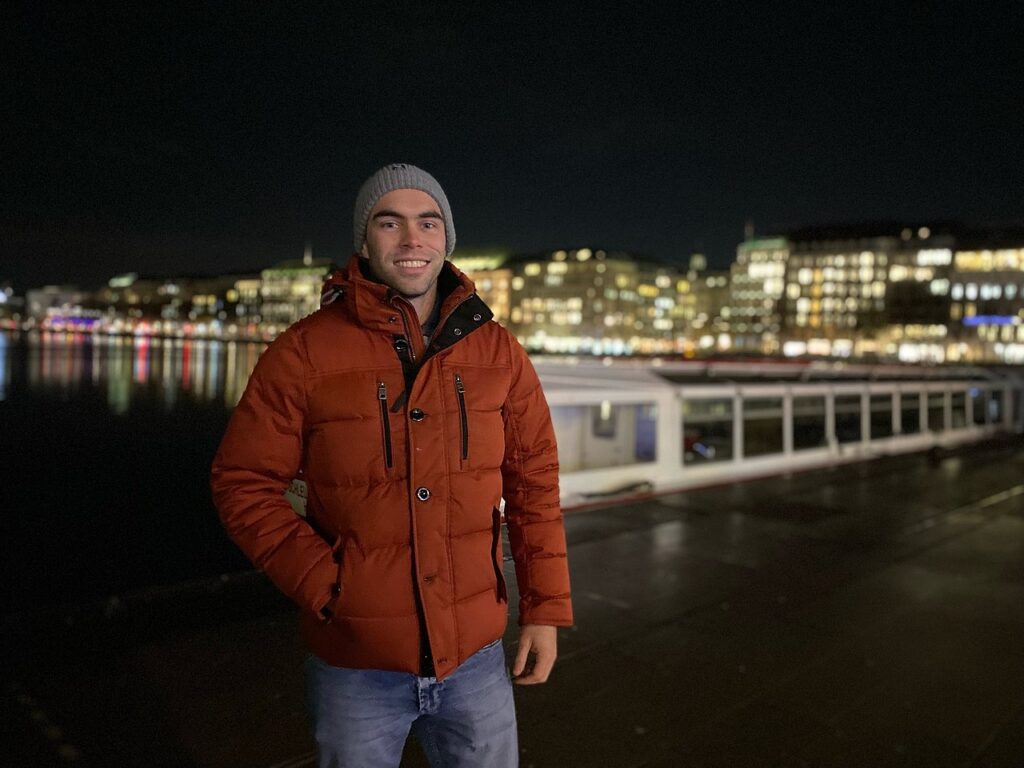 Why did you apply for participating in the Baltic Sea Parliamentary Youth Forum?
This is my third event in the context of the Baltic Sea Parliamentary Youth Forum. In November 2022, I took part in the youth dialogue on the topic of civil protection in Hamburg. And in May 2023, there was a project workshop on the topic of social resilience at the Federal Foreign Office in Berlin.
The German Life Saving Association (DLRG) where I volunteer first called my attention to the Baltic Sea Parliamentary Youth Forum. I am genuinely interested in exchange formats, so it appealed to me to have the chance to develop strategies, discuss with politicians, and meet young people from the Baltic Sea region. It's enriching to talk to people from other countries who think similarly about collaborating within the region. And the more I busy myself with it, the more I actually feel that the Baltic Sea region is an important corporal cultural and social space.
Which topic is especially important to you?
I applied for the workshop topic "Social Division and Polarisation in the Face of Right-Wing Extremism – How Do We Stand Together and Find Common Ground?"
I believe that this is one of the most pressing challenges for German society, for the European community, and for people worldwide. I think it is a massive problem that we talk about each other rather than talk with each other. I have been observing this in many debates, be it old and young, East Germany and West Germany, or Europe and China. The tendency is to see everything in black and white, no in-betweens.
I want to fathom the reasons for that phenome. Is it social media, is it our society, or what other reasons can be found? Of course, I hope that we will develop counteractive ideas together. I would be happy to contribute my part to reducing social division.
Which item on the agenda are you looking forward to most?
For one, I think the Bundestag itself is a very exciting event location. It is the center of political power in Germany. It's where decisions are made and where history has taken place.
Also, I am looking forward to meeting new people and working with them. The highlight, however, will surely be the annual Baltic Sea Parliamentary Conference which we will be able to attend and where we will present our recommendations to the parliamentarians.
What do you think would be a good result for the event altogether?
I think it would be a delusion to believe that we will solve all problems and achieve world peace. For my part, I would be content to make new connections and have good conversations.
Of course, it would be nice to hold a specific product in our hands at the end. At the event in May I talked about, we developed projects to fight disinformation, to involve youth in civil protection, and to prevent human trafficking. These projects are effectively being implemented now. I like tackling a problem with concrete measures.

Source: mitmischen.de, the news portal for young people of the Bundestag, the German parliament