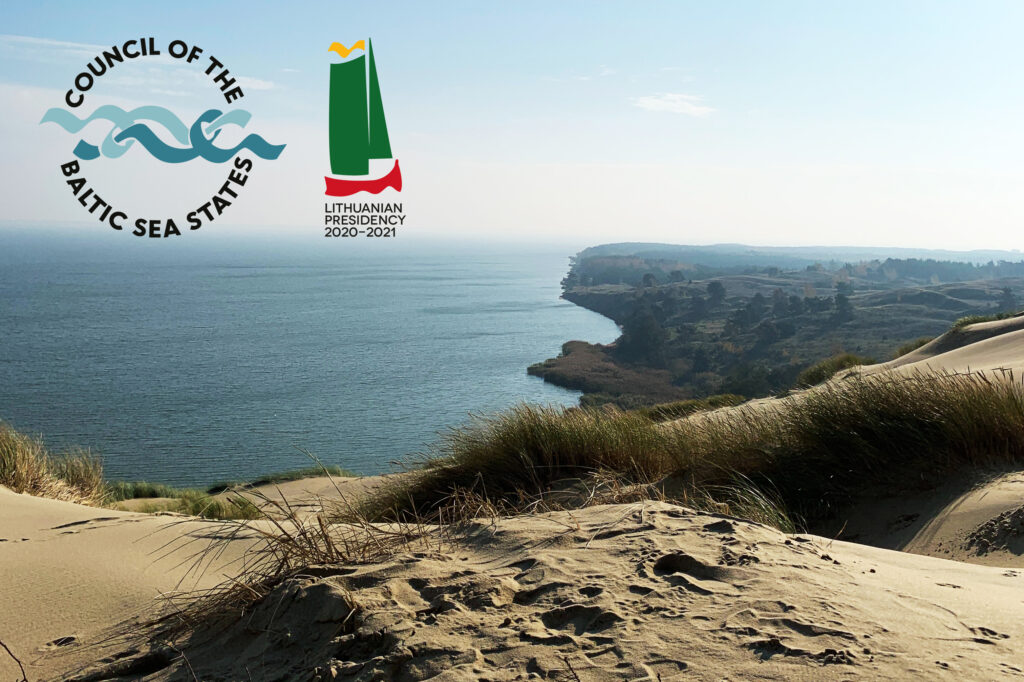 "The CBSS was established with an aim of fostering integration of the Baltic Sea region. Our first step was a success. The regional cooperation among the Baltic Sea states is widely acknowledged as exemplary within the European Union. Our next step is the involvement of the youth"

Former Lithuanian Minister of Foreign Affairs Linas Linkevičius
On the 1st of July, Lithuania took over the CBSS Presidency from Denmark. The outcomes of the Danish Presidency were discussed on 19 May 2020 in a virtual Ministerial meeting of the CBSS Council, chaired by the Danish Minister of Foreign Affairs, Mr. Jeppe Kofod. The session concluded with the successful implementation of the CBSS reform – priority of the Danish Presidency – with the adoption of the Bornholm Declaration.
This year, the Council is chaired by the Lithuanian Minister of Foreign Affairs (Linas Linkevičius until December 2020, Gabrielius Landsbergis as of December 2020). The Presidency will focus on four achievable, practical, and visible priorities:
sustainable development, especially in the field of developing green industry;
green and maritime tourism as important sector in reviving regional economy, increasing region's visibility, giving employment opportunities to young people;
civil protection in the region, strengthening resilience in the region against major emergencies and disasters;
fight against human trafficking for labour exploitation in the region, as well as prevention of violence against children.
See the full Presidency Programme here.
The Presidency also offers to assess the achievements of the region where the CBSS was involved, to evaluate the organization's role over the last decade since Vilnius Declaration "A Vision of the Baltic Sea Region until 2020". The Declaration was adopted by the CBSS Prime Ministers' in Vilnius on June 3, 2010.
Read the Reflection Paper on the Vilnius Declaration here.