CBSS Ministerial Meeting 2021
On June 1st, the Foreign Ministers and High-Level Representatives of the Council of the Baltic Sea States (CBSS) met online to conclude the Lithuanian Presidency of the organisation, and to discuss and adopt a renewed strategic vision for the Baltic Sea Region cooperation.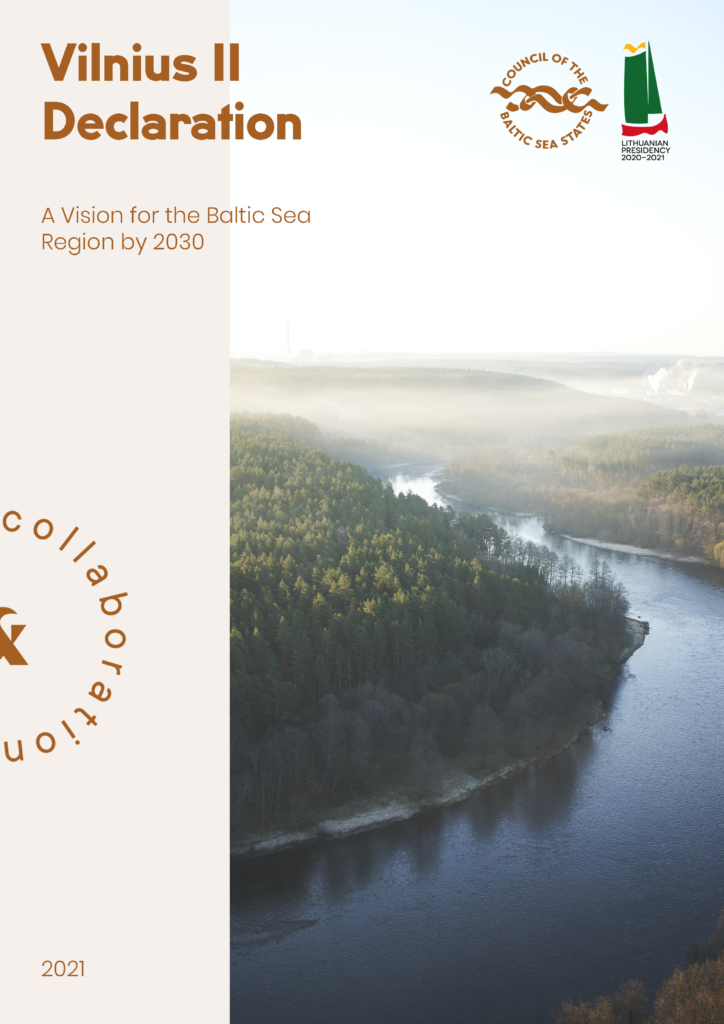 The renewed strategic vision – the Vilnius II Declaration – was adopted by the Ministers and will guide the CBSS and other regional organisations in the coming decade in their efforts to build collaboration and trust in the Baltic Sea Region.
The meeting was organised by the Lithuanian Presidency of the CBSS and chaired by the Lithuanian Foreign Minister, Mr. Gabrielius Landsbergis.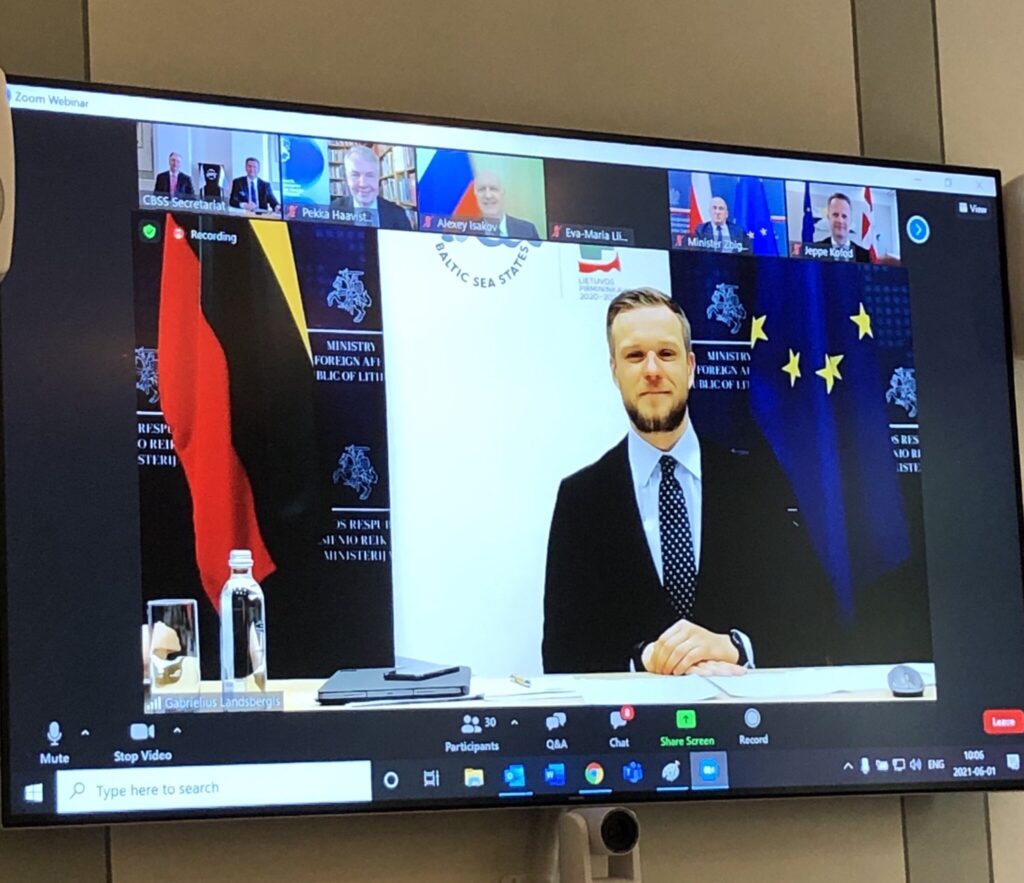 The Norwegian Foreign Minister Ine Eriksen Søreide presented the incoming Norwegian Presidency priorities. The Minister stressed the importance of continuity and confirmed that the priorites will be linked to the three long-term priorities of the CBSS. The Presidency will focus on climate action and post-COVID recovery, continuing to bring forward the CBSS' work in the area of green transformations with the aim of turning the Baltic Sea Region into an innovation hub for sustainability; finding new ways of engaging young people: not only talking to youth, but also letting young people talk; maintaining safety in the region by continuing to work on anti-trafficking and children's rights and strengthening the fight against organised crime as well as cybercrime. Norway will take over the Presidency of the CBSS from Lithuania on July 1st2021.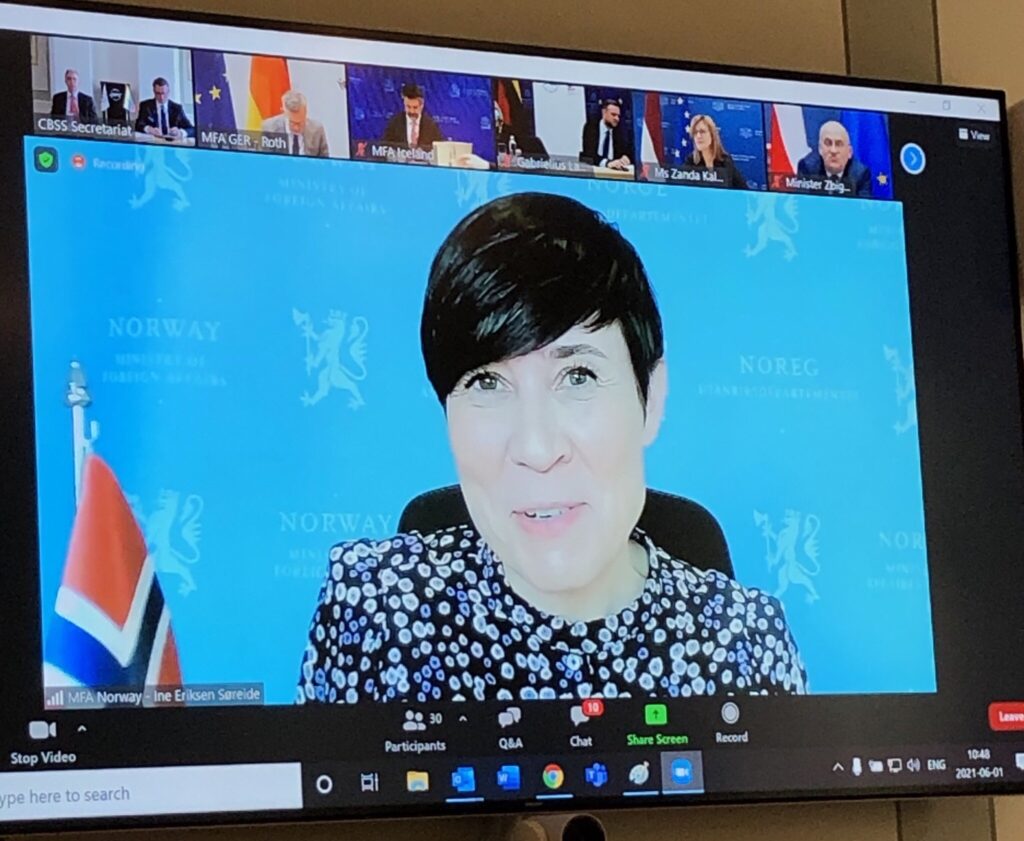 The Ministers emphasised the importance of the common values underlying the Baltic Sea Region collaboration: democracy, rule of law and respect for human rights and fundamental freedoms. CBSS Ministers also reconfirmed their commitment to continue to support young people's engagement in the region's policy-making. Young people have prepared and presented their own vision for the Baltic Sea Region to the Ministers, developed at the CBSS Ministerial: Youth Edition.
You can find our full coverage from the event by clicking on the date below: